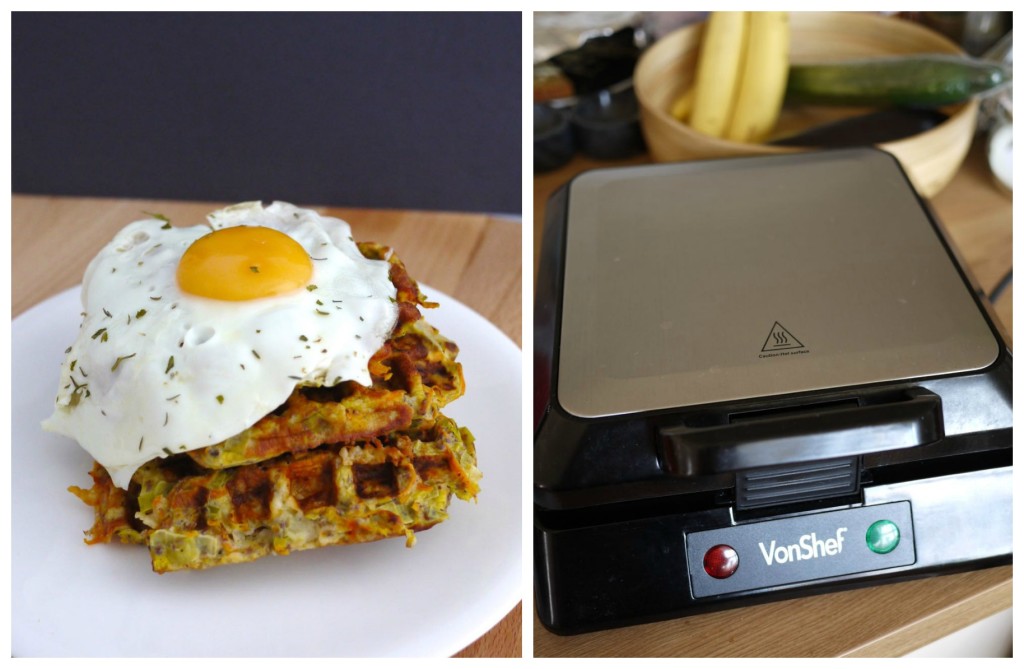 I'm still in love with my new waffle maker. I had feared that when I finally treated myself to one a few months, it might turn out to be one of those space-eating kitchen gadgets that quickly gets confined to the back of the kitchen cupboard, and then eventually to the basement/shed, never to be spoken of again.
It IS quite a large piece of kitchen kit, although if you're limited on space you could always go for a two-waffle device option, which are a lot daintier. After looking online for a while, I finally purchased the VonShef Quad Waffle Maker on Amazon for around £22. I didn't want to spend a fortune in case the novelty wore off and I didn't use it, but I still wanted something that looked quite stylish and would yield four waffles at a time.
I'm pretty happy with the VonShef so far. It's very sturdy, and heats up quickly – I only wish the waffle grids were removable for cleaning as it would make my life a bit easier.
After eating my fill of banana batter waffles over the past couple of months, I've been trying out some savoury options.
I've discovered that waffles can be a bit of a lifesaver when you're trying your best to follow a low carb diet, because you can very easily whip up a tasty low carb batter and produce something that's an acceptable substitute for bread.
I love eggs in the morning, but I also really like them 'on' something – they always seem a bit lost on their own, or with just a bit of salad on the side. The recipe to follow is a great breakfast / brunch / lunch option (heck, why not 'brinner' even!)– providing a robust base for some delicious things to go on top – eggs, crispy bacon, avocado, whatever you fancy.
Leek, carrot and cheese are a lovely combination, and ingredients that I always seem to have in the fridge. There's any number of veggie combinations you could try, but why not start with these?
They also freeze really well, so I always make a double batch (eight waffles) so half go into the freezer. Just take out and pop in the microwave for 40 seconds and they're ready to roll.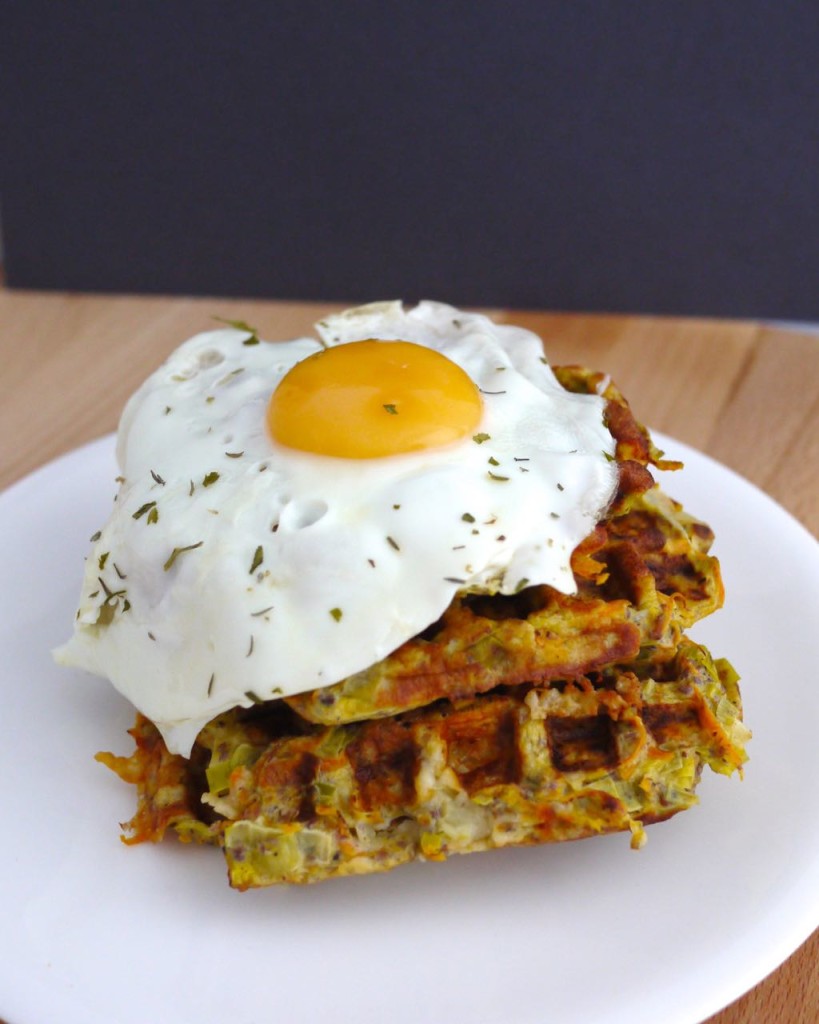 Recipe – carrot and leek breakfast waffles
One leek – finely shredded
2 medium carrots – grated
2 eggs
30 g cheddar cheese (I used Extra Mature) – grated
2 tbsp ground flaxseeds
2 tbsp chickpea (besan) flour
1 tsp Dijon mustard
Sea salt and ground black pepper
Method
Heat up your waffle iron and don't forget to grease it. I like to use either butter, ghee or coconut oil, rather than olive oil as the waffle plates get really hot so you want to use a more stable fat.
Combine all the ingredients in a bowl and beat well with a fork until evenly mixed.
Using a flat wooden spoon or spatula spoon onto the waffle maker, close the lid and check progress after around five minutes. When they start to turn a nice light golden brown colour, they should be done.
Turn out and serve. They're especially delicious with a poached egg and smoked salmon for a pretty low carb, healthy breakfast.