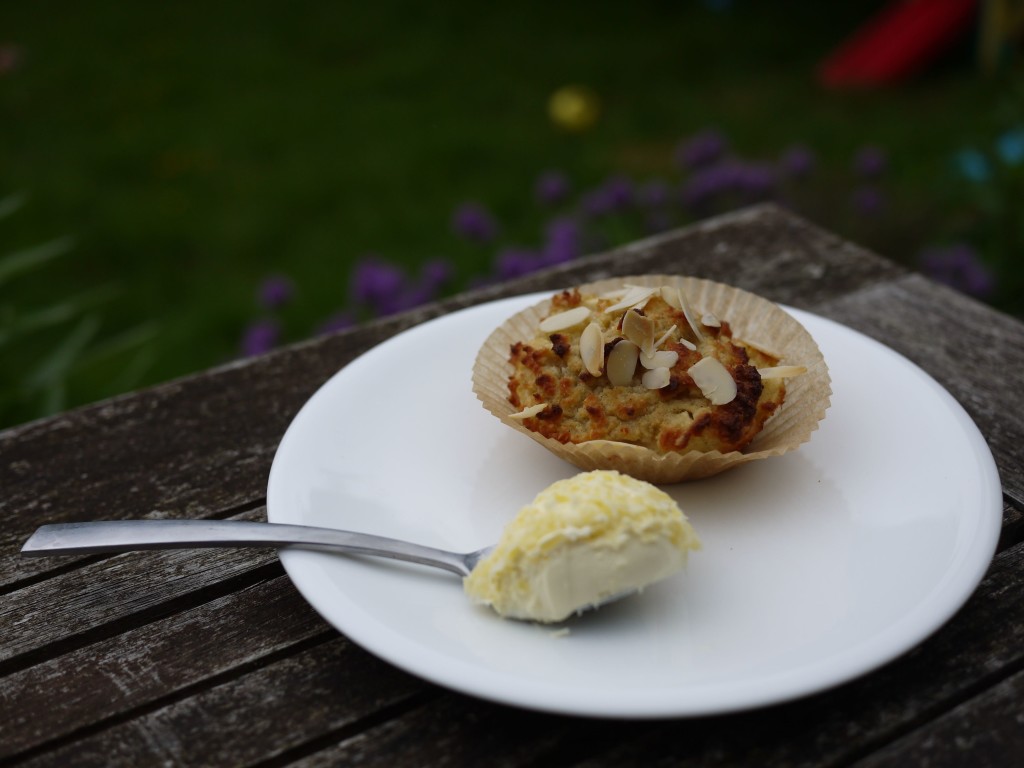 These are easy-peasy, delicately light low-carb cakes, that can be mixed up, put in and taken out of the oven within half an hour. I don't bake cakes that often at the moment, so if I've made the decision to bake some, I'm usually impatient to get them done – and eaten! – warm from the oven in super quick time. These were a great hit with my hubby and three-year-old, made all the better with a side dollop of thick clotted cream. Nothing sings summer like clotted cream!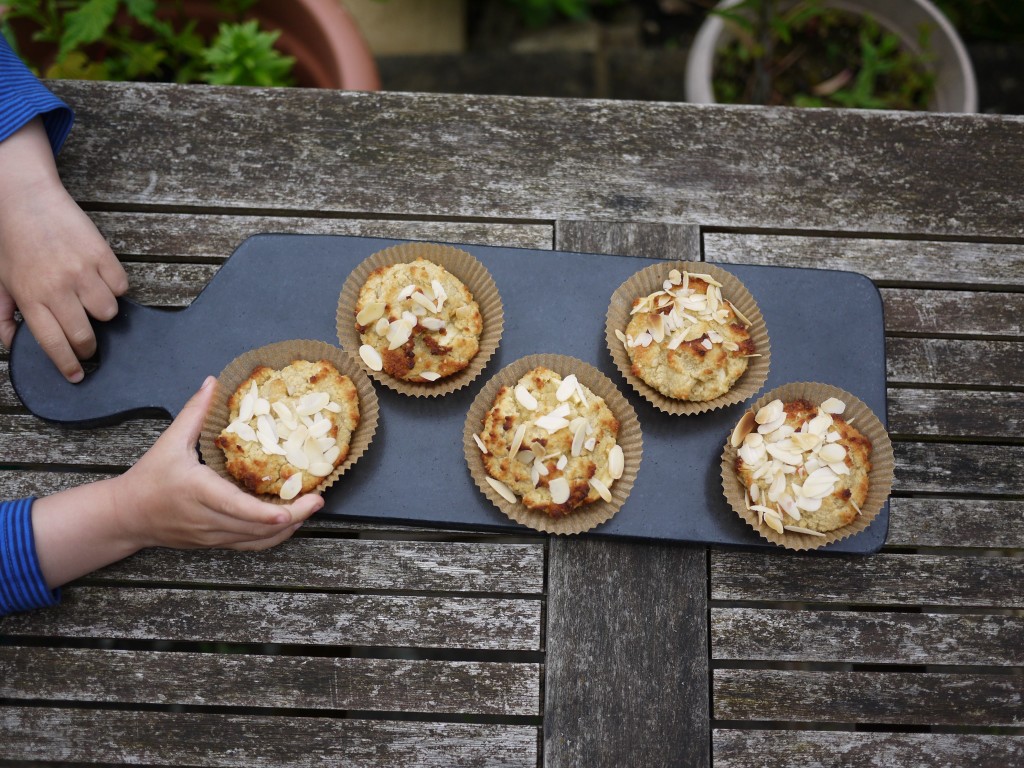 Ingredients (makes 10 cakes approx)
100g butter
60g ground almonds
60g coconut flour
80g xylitol (you can use other sweeteners, but adjust as per the quantity substitutions advised)
2 eggs
3 heaped tbsps Greek yoghurt
2 tbsp flaked almonds (approx)
1 tsp baking powder
1 level tsp cinammon
1 medium to large apple, peeled, cored and chopped into small chunks
Method
Melt the butter and transfer to a mixing bowl. Gradually add all the other dry and wet ingredients and beat to a smooth mixture. Finally stir in the apple chunks.
Lightly grease a cupcake tin, or put paper cases on a baking tray. Share the mixture evenly across the tin or cases. Sprinkle some flaked almonds on top.
Put in an oven pre-heated to 180 degrees (160 degrees for fan oven) for 18-20 minutes. Eat warm from the oven or cool.