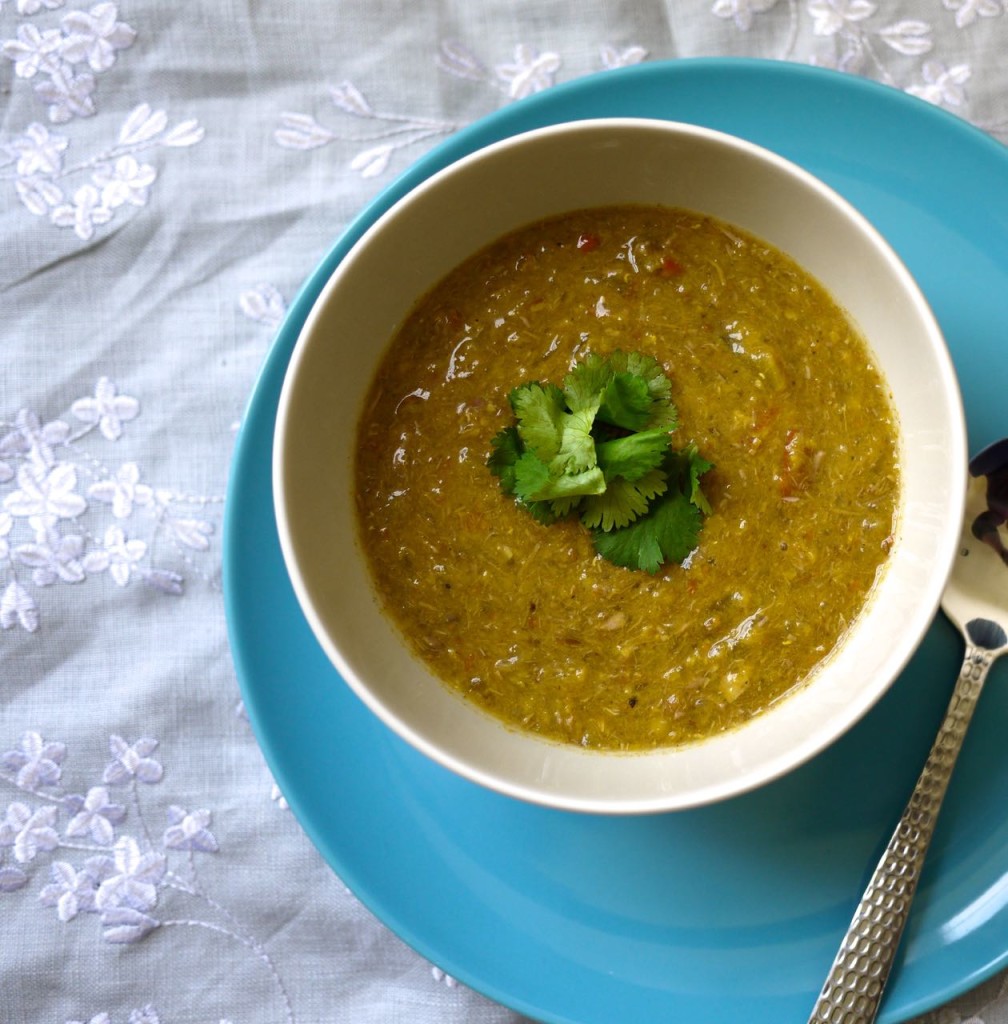 Well spring is officially here in the UK, but you wouldn't really know that given the weather at the moment. Looks like we're in for a blustery Easter.
The daffodils are out but it's still pretty chilly, so I still can't quite yet depart from consuming the occasional bowl of warming, nourishing soup.
This lamb bone soup is the result of a beautiful leg of lamb we ate at the weekend, with all the trimmings.
Given all the current attention being paid to the nutritional benefits of bone broth, I couldn't just throw that huge lamb bone and meat leftovers in the bin. It would have been a huge travesty.
I recently bought Sally Fallon's latest publication Nourishing Broth: An Old-Fashioned Remedy for the Modern World and am reading up further about the nutritional powerhouse that is bone broth. I'll post a review of the book when I'm done.
Fallon, who is the founding president of the Weston A Price Foundation, is a fountain of all knowledge when it comes to real, nutrient-dense food. I've had a copy of her renowned book Nourishing Traditions for many years now, and dip into its many great recipes and advice on a regular basis. I'd highly recommend it if you're interested in whole foods.
So, back to the recipe. You'll need to boil the bone gently for a few hours (actually really good bone broths might be boiled for 12 hours or more) – and the result is well worth it.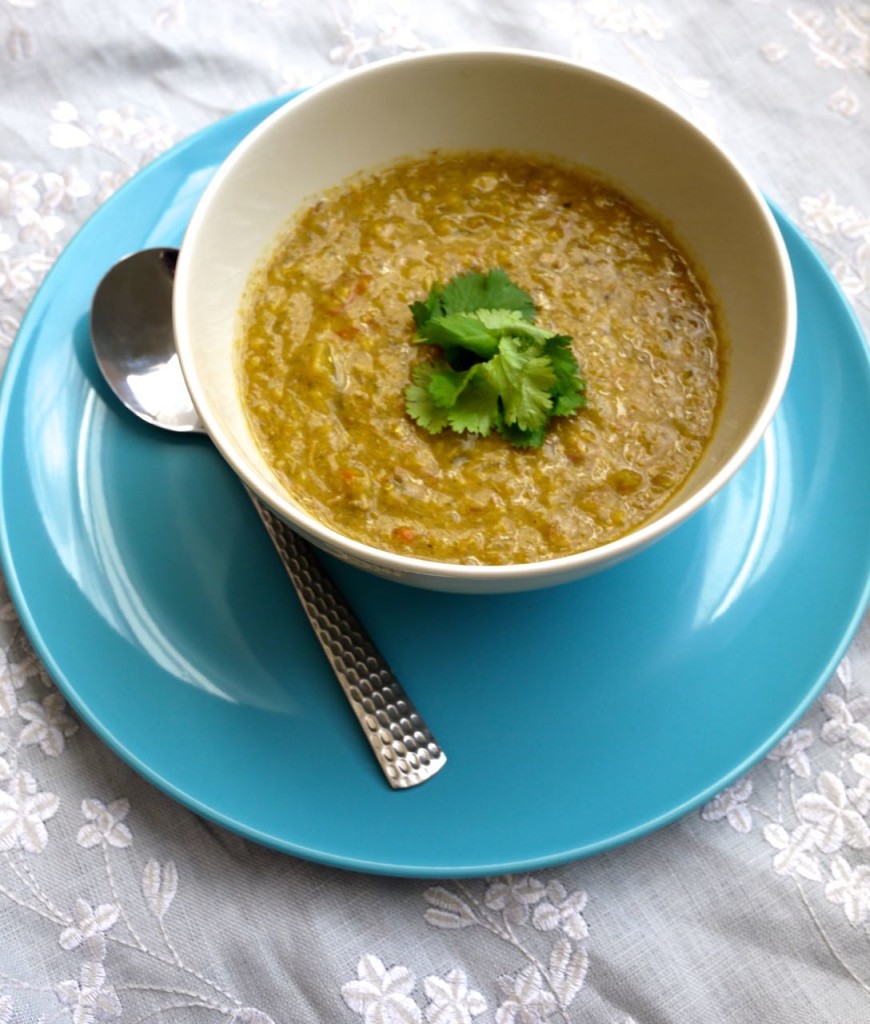 Ingredients
Leftover lamb bone from a leg of lamb (it's good if there's still a few remnants of meat on it)
1 onion, finely chopped
3 sticks of celery, slice
2 tomatoes, chopped
5 cloves garlic, finely sliced
2 litres of water
2 bay leaves
1 tbsp cumin seeds
1 tbsp cumin powder
Handful of chopped coriander leaves
¾ cup red lentils
Method
Put the leftover lamb bone in a large pot and cover most of it with water (I used about 2 litres). Put it on a light simmer for around two hours.
Next add the vegetables, all the seasoning and the pulses, and lightly boil for another half an hour. Take out the bay leaves when done.
Remove any meat from the bone and keep in the soup. Discard the bone.
Using a hand blender, lightly blend the soup, leaving some texture to it.
Add some of the chopped coriander in the soup and season with salt and pepper.
Garnish with the remaining coriander.